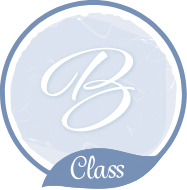 THE B CLASS
Tauchen Sie ein in eine Community, die Ihren Koffer mit Erlebnissen und Komfort füllt. Lass uns dich kennen und kümmere dich um dich.

Holen Sie sich auf die Welle der Vergünstigungen!
Schließen Sie sich The B Class an
Zugang zu The B Class

Registrieren Sie sich, indem Sie ein kurzes Formular ausfüllen. Sie erhalten eine E-Mail zur Bestätigung Ihres Abonnements.

Buchaufenthalte erhalten 10% Rabatt. für immer gültig!

10% RABATT.
für immer in deinen Reservierungen

PREMIERE
Sonderangebote und Rabatte

EINZELHEITEN
Persönliche Aufmerksamkeit
Kommen Sie mit uns auf eine Reise?
Entdecken Sie The B Class